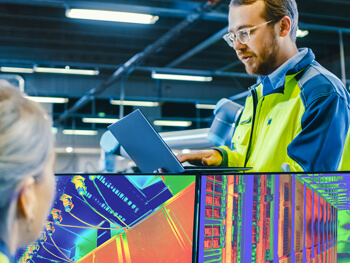 The Arizona division of Dynalectric Company (Dynalectric Arizona) provides a full line of electrical solutions for clients in a range of markets, including healthcare, commercial, mission critical, and more.
Offering multidisciplinary expertise and proven design-build and design-assist methodologies, we deliver in-house, single-source solutions for the most complex electrical challenges. We take a collaborative approach to projects, working closely with facility owners, architects, general contractors, and construction managers to find ways to lower costs and increase accuracy.
We can design, install, and maintain a full array of cutting-edge electrical systems and applications. Equipped with industry-specific expertise, professional management, extensive technical capabilities, and experienced electricians, we are ready to help optimize your facilities and extend their lifespan.